INSURANCE DISTRIBUTION FORUM​
Rethinking Microfinance: Explore the Latest Trends, Development Trajectories and New Perspectives on the APAC Microfinance Ecosystem
Growth in the Asia Pacific (APAC) Microfinance sector has been rampant and sharp differences emerge across the region. In 2017, the average global growth rate for the micro, small, medium-sized enterprises (MSMEs) was 10-15%. And, the Asia Pacific region had the highest growth expectancy by 25-30%, albeit the quite diverse socio-economic contexts, market maturities, and regulatory dynamics.1
Today Microfinance sector has undoubtedly become more dynamic so that the financing requirements are more complex. MFIs are undergoing various transformations in their structure; adapting their business models into different types of financial institutions such as small banks. The need for a well-functioning regulatory framework is evident. Transparent management of funding and a better functioning client protection mechanisms are increasingly in demand. Moreover, innovations in the financial sector help Microfinance clients have greater outreach and wider product offerings. In turn, Microfinance sector is evolving from a niche segment to a mainstream investment topic.
Asia Pacific Microfinance Forum underlines the fact that: "It is time to rethink Microfinance." It features keynote lectures, case studies, panel discussions and interactive networking sessions with the help of pioneering Microfinance experts, investors, banks and finance organizations to discuss the latest and pressing issues in the sector.
1 ResponsAbility Survey: Micro and SME Finance Market Outlook 2017
KEYNOTE LECTURES: GAINING A REGIONAL PERSPECTIVE ON THE APAC MICROFINANCE ECOSYSTEM
The role and potential of Microfinance in the APAC region
Impact Investing: combining financial returns with positive social impact
Measuring the short vs. long-term impacts of investments
Micro-entrepreneurship and support for small businesses
Enabling the healthy competition between MFIs and Banks
A regulatory framework to the APAC Microfinance; Similarities & Differences
INTERACTIVE GROUP DISCUSSION: MFIs MEET INVESTORS
2 pre-selected groups will discuss the funding strategies in the Microfinance sector
MFIs: Strategies to attract investors in a competitive environment, adapting internal governance of MFIs in fast-changing Microfinance ecosystem, improving financial and organizational sustainability
Investors: Key evaluation criteria for investments, responsible investing, decision making, monitoring, and follow-up, assessing the long-term impacts of projects
THE LEADERSHIP TABLE
Microfinance project leaders will discuss their organizations' business strategies as well as their success & failure stories with the Moderator
Lessons learned from the local experiences
Strategies to keep up with a fast-changing business environment
Improving internal governance of MFIs
Best-practice examples
OPEN SPACE SESSION
The method for participants to create their own face-to-face meetings
A chance to ask unanswered questions to specific speakers
Peer-supported advice on MFI's most pressing business problems
Networking opportunities
KEYNOTE LECTURES: STAYING COMPETITIVE IN A FAST CHANGING MICROFINANCE SECTOR
Impacts of recent financial innovations on the Microfinance industry
Helping MFIs stay competitive and innovative
Agri-finance: Financial services and products for smallholder farmers
Evaluating investments for their risks and benefits to microfinance clients
Credit scoring mechanisms, and strategies to increase portfolio quality
Trends, outcomes, and future scenarios
PRESENTATIONS: DIGITALIZATION & FINANCIAL INNOVATIONS – MEET THE ENABLERS
Fintech Trends; mobile money, crowd financing, big data, co-banking, etc.
New products and technologies in the sector
Digital opportunities in the emerging markets
The applications of blockchain in inclusive finance and supply chains
SPECIAL LECTURE & DISCUSSION ON CLIENT PROTECTION
The Smart Campaign "Keeping the Clients First" Approach
Mechanisms for complaint resolution
Strategies to mitigate the risks of over-indebtedness and drop-outs
Client protection principles: transparency, protection of data and fair treatment of microfinance clients
Building trust among Microfinance actors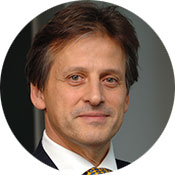 Managing Director, SME Finance & Development
European Bank for Reconstruction and Development (EBRD), UK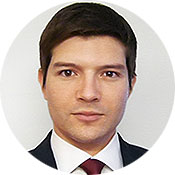 Head of Asia Pacific Business Development
BlueOrchard Finance Ltd, Singapore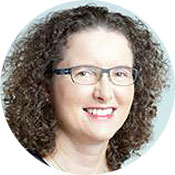 Regional Director of Asia Pacific
responsAbility Investments AG, Hong Kong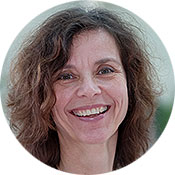 Managing Director, SME Finance & Development
European Bank for Reconstruction and Development (EBRD), UK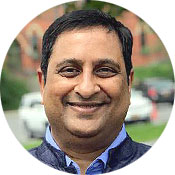 Head of Asia Pacific Business Development
BlueOrchard Finance Ltd, Singapore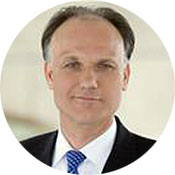 Manager, Financial Institutions Asia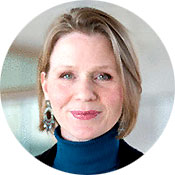 Senior Investment Officer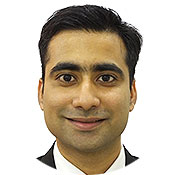 Associate Director & Lead of MFI Investments, South and Southeast Asia
LeapFrog Investments, Singapore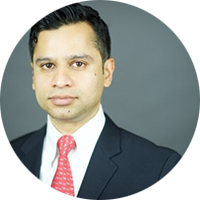 Head of Debt Investments Asia, Africa & Middle East
DWM Asset Management, USA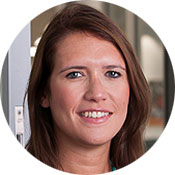 Senior Investment Officer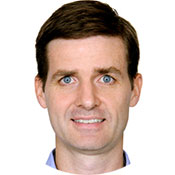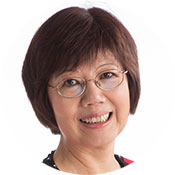 Vice President, Office of Business Development
Singapore Management University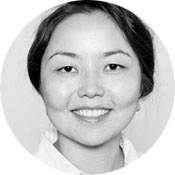 Senior Investment Officer
Triple Jump B.V., Bangkok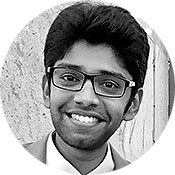 Investment Officer Asia & Pacific
Triple Jump B.V., Bangkok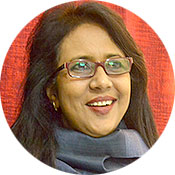 Senior Director, South & Southeast Asia
The Smart Campaign & Accion International, India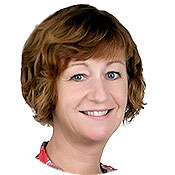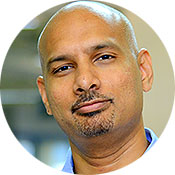 Basix Sub-K iTransactions Ltd., India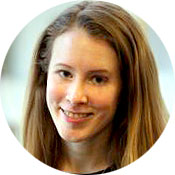 Director of the Responsible Inclusive Finance Facility, Southeast Asia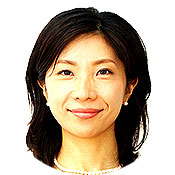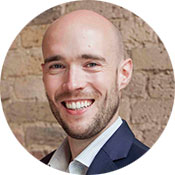 Musoni Services, the Netherlands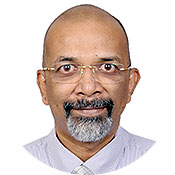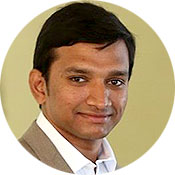 Head of Business Development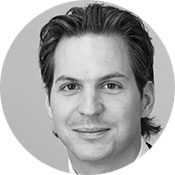 C-QUADRAT Asset Management GmbH, Austria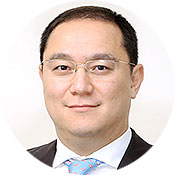 Hayman Capital Co., Ltd, Myanmar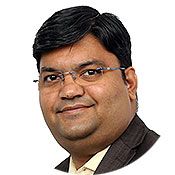 Senior VP – Strategy, Products & Innovations
Sumeru Software Solutions, India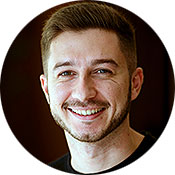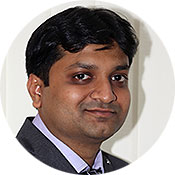 Director, Capital Markets & Investor Relations
Northern Arc Capital, India
"Special thanks to the Uniglobal staff for their kind assistance and good organization."
— Deputy Chairman, Bank of Asia, Kyrgyz Republic

"I have been coming to the Global Microfinance Forum for the last few years. It's a fantastic conference. It's a great place to talk to funders, talk to partners and MFIs. The interaction and the questions are amazing, so I think there is a lot of learning for anyone involved in the industry."
— Lead Consultant Learning Systems, LEAP

"I really enjoyed the conference not only as a moderator but also as a participant. The number of very knowledgeable speakers were huge, really great! It's a great event like last year and a year before."
— Head ING Microfinance, ING Bank

"I would like to express my appreciation of the event, in particular, the high organizational standard, the impressive quality of speakers, and a diverse body of participants. Well done to you and your colleagues at Uniglobal! It was my pleasure to be associated with your event."
— Head of Microfinance Unit, EIB, Luxembourg
"The themes are always very well chosen so it's forward-looking. It's always something new to learn for us besides getting to know new players."
— Senior Fund Manager at C-QUADRAT Asset Management GmbH, Austria
"Benefited from all the sessions. Good exposure particularly on the new developments in Microfinance."
— Manager, Central Bank of Malaysia
"It's a well-attended conference with various people from the industry like Microfinance Institutions, investors and FinTechs providing solutions to MIFs. So it is a pretty diverse crowd."
— Partner Goodwell Investments, B.V., the Netherlands
Microfinance Institutions (MFIs)
Multilateral & national development agencies
Micro-banking & micro-insurance managers
Support service providers
International finance organizations
Organizations providing a technical assistance to MFIs
Financial Innovation Labs
Why Should Experts Attend Our Event?
Meet the world's market-leading companies in the sector
A unique platform to share know-how among Microfinance experts
Gain insights into the minute issues in the Interactive Discussion Sessions
Listen to the best-practice examples and the lessons learned from the local experiences
Grow your professional network, and discuss potential collaborations with the industry peers
Gain comparative perspectives on the region
Gain a competitive advantage in a rapidly changing business environment
Influence and help shape future trends in the sector
Find practical solutions for challenges your organization is facing
11 Canning Walk Singapore 178881
Singapore
October 30-31, 2018