9TH ANNUAL TRAVEL INSURANCE FORUM
Travel insurance business has been significantly affected by the global pandemic. It has seen many changing regulations and restrictions, fluctuating demand for its products, and complicated cases requiring non-standard solutions. However, this unprecedented time has also facilitated many developments which keep transforming the business and bringing the new opportunities.

The 9th Annual Travel Insurance Forum by Uniglobal will cover a wide range of topics that make this forum appealing to insurers, assistance companies, hospitals, air ambulance, repatriation services providers and other stakeholders from all over the world. Adapting insurance propositions in response to the fast-changing environment and customer needs; specificity of coverages offered to vaccinated and non-vaccinated customers; digital solutions to help saving the costs of insurers and medical network; flexible cancellation terms; increasing number of fraudulent claims; medical network operations and communications between travel business players – these and other hot topics will be discussed by the leading experts and senior level speakers at the upcoming event.

Join us at the 9th Annual Travel Insurance Forum on 19th-20th of May 2022 in Prague.
Panel Discussion: How does the world of travel insurance look today?
Fast-changing environment and requirements – a concern or an opportunity for travel insurers?
Adapting insurance propositions in response to the changing customer needs
Parametrics – the future of travel insurance?
Panel Discussion: Importance of digitalization today and tomorrow
Increasing demand for flexible cancellation terms
Digital Trends Shaping the Post-pandemic Future of Travel Insurance
Panel Discussion: What is the post-pandemic future of travel insurance?
Case Study: China – A Promising Market for International Health Insurance?
Ensuring an effective cost containment management
Travel Revenge: air passengers rights & duties
The ultimate importance of the physical network in the world of assistance
The Pandemic's Impact on Digital Transformation in a Hospital Group
Repatriation services: Communication is King!
Panel Discussion: Has the pandemic taken partnerships to the next level?
Insurance companies
Reinsurance companies
Assistance companies
Hospitals
Air ambulance
Repatriation companies
Regulators
Solution Providers
IT companies
TESTIMONIALS FROM PREVIOUS EVENTS
'As always loved it! Just keep doing a great job!' – Global Excel Management

'Fantastic conference enjoyed all the networking opportunities…' – Nordic Insurance Software

'Good opportunity to get an overview about relevant trends in the travel industry in international basis. Good platform to mix assistance and insurance representatives' – ERV AG

'It was a great experience one more time: change ideas, experiences, and exchange contacts. It was very important to improve our services. Just keep going like that!' – Agencia Funeraria Augusto de Oliviera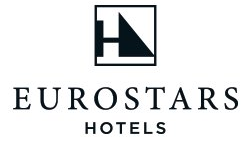 Hotel Eurostars Thalia
Národní 13, 110 00 Staré Město
Prague, Czech Republic
and secure your place in time
9TH ANNUAL TRAVEL INSURANCE FORUM
19-20 May 2022, Prague, Czech Republic