Motor Insurance Telematics is becoming more and more popular and generates increased interest from year to year as rapidly developing technologies open up new opportunities for insurance companies and their clients.
The 8th Annual Motor Insurance Telematics Summit by Uniglobal will address these opportunities as well as challenges by bringing together leading motor insurance telematics professionals to discuss how to increase profitability and reduce costs; improve business processes and their effectiveness; maximize competitive advantage in the telematics market and gain the customer loyalty.
Attendees of the conference will have an opportunity to discuss various topics such as: insurance products development, evolving smartphone solutions, cyber security issues, effective data acquisition and management, new opportunities for insurance telematics through autonomous vehicles, electric cars and car sharing etc.
Join us in Prague and get the valuable professional experience at the 8th Annual Motor Insurance Telematics Summit!
PANEL DISCUSSION: How telematics motor insurance transformed from 2021 to 2022
Increase motor insurance profitability and customer retention with telematics and AI
Connected data collection & management. How to get hold of, access and share customer's connected car data in a GDPR compliant way
Why you are not selling telematics
PANEL DISCUSSION: Designing of new insurance products from the new data streams
Vehicle Telemetry Sensor Fusion: Applications from exploiting driving-, vehicle-, and damage-data with end-to end analytics
When a high sampling rate becomes a great added value
Storytelling with telematics data
Taking customer relationship to the next level
PANEL DISCUSSION: Key factor to success in fleet insurance: getting better vehicle and driver's behavior - understanding of both 'voices'
PANEL DISCUSSION: Effective strategies for insurance telematics market penetration
Be a winner!
Critical trends that will shape your product strategy
Fleet Telematics: Portfolio Growth by expanding value proposition with partners
Insurance Telematics: opportunities and challenges with the smartphone solution
EV risk – connected with Mobility services
You can be more than just an insurance company
In this session, find out how you can boost retention of existing policyholders whilst also growing your share of the motor insurance market by:
PANEL DISCUSSION: The future of motor insurance and identification of the key innovation principles required to ensure relevance and profitability
Directors, Heads, Officers, Vice-Presidents, Managers, Specialists responsible for:
Telematics / Telematics Solutions / Telematics Operations
Motor / Auto / Car Insurance
Autonomous & Connected Vehicle
Smart Technologies
Product Management / Product Development
Pricing
Underwriting
Actuarial functions
Risk management
Commercial Insurance
Non-Life Insurance
Business Strategy / Business Development
Business Innovation
CAR MANUFACTURERS
SOFTWARE / APP DEVELOPERS
INSURANCE BROKERS
CONSULTING COMPANIES
ASSISTANCE COMPANIES
WHAT ATTENDEES SAY ABOUT OUR FINTECH EVENTS
"Very interesting & really happy I came. I've learned a lot and I was also reassured that we are working in the right direction"
Dina Forsakring, Sweden
"Overall very good, interesting networking opportunities and gave me a good insight on what is going on in the world of telematics. Will be back for the next edition. Thanks!"
Baloise Assurances, Luxembourg
"It is very easy and comfortable to participate at a conference where everything is so well organized. In addition to all the great presentations I also appreciated the mix of participants. The networking opportunities were very good and I was able to connect with several interesting people"
Sparebank1 Insurance, Norway
"A good opportunity for collecting feedback from professionals that shared in a very good way their projects, views and experience, was interactive and so making it a very good conference and nevertheless important for the business"
Viasat Systems, Romania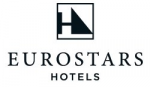 Hotel Eurostars Thalia
Národní 13, 110 00 Staré Město
Prague, Czech Republic ​
and secure your place in time
8th ANNUAL MOTOR INSURANCE TELEMATICS SUMMIT
20-21 October, 2022
Prague, Czech Republic