Just like every field in human society Banking Industry faced global pandemic and still dealing with its consequences. Fact which we cannot put on side and definitely helped the industry to survive is Digital banking. The Digital Banking Transformation started with limited online banking services even before pandemic with an aim to put new people onboard.
2nd Annual Digital Banking Summit by Uniglobal will cover a variety of topics and main professionals and senior level experts in banking industry who will share their knowledge, experience and views on current trends and opportunities. During the event participants will discuss main topics of interest for the industry. Main goal of our two days summit is to raise awareness of digital transformation in banking industry.
How to be digital and safe? What are the current challenges in Digital Banking? What should you know about Digital banking database? Financial Technology – When is the good time to invest? If these are the questions that you would like hear more about, you should join us and industry professionals in Munich this autumn.
Digital banking fraud prevention: Best practices and latest trends
Lack of customers, get people to use digital banking
Issuing Modernization in Europe (TBD)
Get to know the Difference between Digital Banks and Convention Banks
Increase of Dependence on Intelligent Technologies & Digital Banking fraud prevention
Boosting lending automation via a flexible low code BPM platform. How Luminor Bank AS modernizes banking through automation for frictionless customer
The next frontier in banking transformation journeys
How to leverage data to drive a better digital customer experience
Digital ID: The opportunities and the risks
The Digital Euro: Possible Impact on Payment and Financial Systems
Digitalisation: Shaping the future of daily banking
Modernizing Client Interaction Workflows in Banking
The future of the money: The end of cash and rise of digital currencies
Registered Companies Include
Chief Officers, Managing Directors & Heads of:
Digital & Mobile Banking
Digital Strategy
Corporate & Mobile Payments
Open Banking
Product Design
Money Laundering
Cyber Security
Digital Wallets
Emerging Payments
Digital Engagement & Experience
Digital Transformation
Digital Channels
Customer-Centered Banking
Digital Business
FinTech
API & Open Innovation
Biometrics
Retail Banking
Corporate Banking
Digital Banking
Digital Transformation
Consumer Banking
Capital Markets
Private Banking
Wealth Management
FinTech's
WHAT ATTENDEES SAY ABOUT OUR BANKING SUMMIT
"Professional speakers with a well structured agenda, clear and interesting presentations.  Presented banking experiences, customer-focused business models, and innovative ideas and solutions".
Head of sales performance department, Vojudovdanska Banka, Serbia
"A great opportunity to meet the industry experts and get inspirational thoughts!"
Digital product manager, Innovation at Erste Bank
"Great experience! In order to meet with professionals from the industry, a lot of networking opportunities. Great topics"
Strategy Manager, Akbank
"Excellent presentation and great speakers. Good flow and organization of the event".
Head of Digital Strategy, BCR
"The audience is on a very senior level, a lot of participants. Speakers are also on a very high level, everybody learned a lot. We are very, very happy!"
Head of Regional Marketing CEE & CIS, Finastra
"Totally satisfied with the event! Professionally organized, interesting topics, useful meetings and contacts!"
Product innovation manager, ERGO International AG
"We believe we have attained valuable insights and had the opportunity to network with a diverse audience."
Regional Manager, Europe and Central Asia, SmartMessage
The Westin Grand Munich
Arabellastraße 6, 81925 München, Germany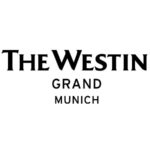 and secure your place in time
2ND ANNUAL DIGITAL BANKING SUMMIT
22-23 September 2022
MUNICH, GERMANY