The healthcare systems across the world are facing unprecedented pressure. The global pandemic has accelerated the need for rapid change and growth; thus, the industry is emerging from the post-pandemic state into a new era of digital transformation. The interaction and communication with the patient have shifted from physical to mostly digital. The customers needs and expectations of their healthcare providers are changing. To keep pace with these recent requirements, insurers and healthcare providers are compelled to develop new delivery models and accessible, tailor-made products, while managing low costs and maintaining profitability.
The 14th edition of Global Health Insurance Conference will aim to better equip the insurers and healthcare providers with answers of how to thrive amid this constantly evolving and changing landscape. It will aim to answer the question of how to develop a healthcare ecosystem that is beneficial for everyone while acknowledging the new data-sharing regulations, how to incorporate digital solutions in a convenient way that enables long-term engagement with customers, therefore helping to transform the healthcare system into a fully integrated customer-centric model.
Join us on this event, and hear from the industry leaders, learn the best practices, strategies, and solutions to tackle the issues the healthcare system is facing at the moment, and stand prepared for the future.
Lessons Learned and Post-Pandemic Opportunities: What is the Key for Unlocking Post-Pandemic Growth
The Rise of Networked Digital Platforms: How to Generate Business by Building the Seamless Healthcare Ecosystem
Key Challenges in Digital Transformation for Insurers and Best Practices to Overcome Them
Interpreting Data in Health Insurance: How to Gain a Comprehensive Knowledge and Use it to Your Advantage
Customer-Centric Model in the Heart of the Healthcare: Learn How to Boost your Business while Helping your Clients
The Changing Role of the Health Insurers: From Providers to Companions – Focus on Wellness Programs and Prevention Initiatives
Wearable Devices & Health Monitoring: Implementing Smart Technology into Healthcare and Prevention
How to Prepare for the New EU data Sharing Regulation and Build a Digital Healthcare Withing
PANEL DISCUSSION: Has the insurance landscape changed for good? Will the Insurers and Healthcare Providers Keep Up?
What is the Impact of COVID-19 Pandemic and Remote Work on Health and Wellbeing?
How Can Digitalization Help Mitigate Risks and Underwriting Efforts?
What is the Key for Efficient Claims Management Transformation for Customers' Satisfaction?
Building a Seamless Network for Transformed Healthcare Ecosystem: Can it be Done?
Cross-border and International Health Insurance – A Success Story
The Role of Hospitals and Clinics in the New Healthcare Ecosystem: How Have They Evolved?
Cashless Networks for the Insurers of Tomorrow
PANEL DISCUSSION: Key Drivers in Healthcare Post-COVID 19: Emerging Trends and Opportunities for 2022/2023
Health Insurance Companies
CEOs, MDs, CFOs, CMOs, COOs, Directors & Managers of:
Health Insurance
Health & Accidents
Health & Lifecare
Chief Analytical Officers
Business & Product Development
Strategy & Business Development
Chief Commercial Officers
Employee Benefits
Data Science & IT (Health insurance related)
Health Insurance Pricing
Health Insurance Distribution
Medical Claims & Underwriting
Medical
Medical Channels
Chief Innovation Officers
Chief Transformation Officers
Insurance & Operations (for Hospitals)
Assistance Companies – Healthcare Providers and Third Party Administrators
Managed Care Service Providers
IT Software Solutions Providers
Associations
Hospitals
Claims Specialists
Technology Experts & Solutions Providers
Start-ups
Innovation labs (usually under big insurance and re-insurance companies)
WHAT ATTENDEES SAY ABOUT OUR FINTECH EVENTS
"Very interesting event. Since I represent the insurance company providing products for local market, the conference gave me the wider look on global problems."
― Marita Huhka – Chief Underwriter, ERGO Life Insurance, Latvia
"A fantastic program. It will improve healthcare delivery in my organization and create better relationship between customers and HMO"
― Manager Finance and Accounts, Nigerian National Petroleum Corporation, Nigeria
"The venue and speakers were great! Very interesting conference, it will be my pleasure to participate at the next conference!"
― Manager, IASO General, Greece
"Exceeded my expectations on speaker content and networking ability"
― Vice President of Global Initiatives, Olympus Managed Health Care, Inc., USA-Canada
"Theme, speakers and direction selected pretty well and well chaired. We were able to get a compact and through overview of the evolution in technology that could impact healthcare insurance"
― Chief Health Officer, Allianz, Turkey
"Well organized, very good speakers. Interesting and useful information in presentations"
― Head of supplementary health insurance department, Union, poistovna a.s., Slovakia
"Very good conference in terms of content of the presentations, as well as balance of time between sessions and opportunity to do networking. Leaving with a lot of ideas to fulfill in our business."
― Business Development Manager, AP Companies, Russia-Spain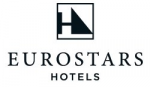 Hotel Eurostars Thalia
Národní 13, 110 00 Staré Město
Prague, Czech Republic ​
and secure your place in time
14th ANNUAL GLOBAL HEALTH INSURANCE CONFERENCE 2022
6-7 October 2022
Prague, Czech Republic