13th GLOBAL BANKING INNOVATION FORUM & EXPO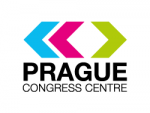 The global pandemic has immensely impacted every industry, and the banking sector is not an exception. However, thanks to corona, we understood that almost everything could be solved remotely, faster, cheaper, yet efficiently. The world has finally gone digital.
The 13th Global Banking Innovation Forum & Expo is a must-attend event for bankers from all over the world, with a strong educational program based on leading banks case studies, various networking opportunities: formal and informal, and a great EXPO hall with world's most innovative FinTech solutions.
The Forum will focus on new trends  and approaches in banking and will cover a range of topics such as sustainable banking, updates on PSD2, adoption of AI and ML, digital customer journey, the role of Cloud & Data Analytics, augmented reality, digital currencies and many others.
How will future payment landscape look like? Why is it important for a bank to be sustainable? How to meet customers' expectations on a higher level? Are traditional branches to be left behind? What is the balance between digital and human touch? If the world goes cashless, do we still need ATMs?
Join us and 200+ brightest minds of banking industry to discuss these and other hot topics and shape the future of financial sector on 7-8 April 2022 in Prague, Czech Republic.
PANEL DISCUSSION: Sustainability is a new black
EBA Update on PSD2
Sustainable banking
CASE STUDY: Sustainability-linked banking project
Impact of effective use of AI & ML in banking
Cloud Computing & Data Analytics in Banking
How to build a platform for multiple digital channels and manage seamless omnichannel customer experience
Digital strategy
PANEL DISCUSSION: Digital identity
PANEL DISCUSSION: Digital currencies
International Payments and Payments Innovation
Digital lending
Open Banking Capabilities and Use-cases
Tokenization & data security
If world goes cashless, do we still need ATMs?
Talent acquisition
PANEL DISCUSSION: The branch of the future
Directors and Managers from following bank departments:
Innovation
Experimentation
User/Customer Experience
Business Development
FinTech Partnerships
Payments
Retail Banking
Open Banking
Multichannel, Omnichannel, Digital Channel, E-Channel
IT & Security, Cyber Security
Product Development, Product Innovation, Production Strategy
Data Management, Big Data Specialists
Service Management, Service Quality, Service Improvement
Digital, Mobile, Internet banking, e-banking
Digital officers
Operations, Process Automation, Process Simplification
Fintech, Blockchain Professionals
CEO
CIO / CTO
CFO
Credit cards, Card Products
Transactions
Fintech accelerator, Fintech Program, Startup Accelerator
Business Development, Business Strategy

Prague Congress Centre
5. května 1640/65

140 21 Prague, Czech Republic
and secure your place in time
13th GLOBAL BANKING INNOVATION FORUM & EXPO
7-8 April 2022
Prague, Czech Republic
To access the Event venue, attendees will need photo identification and one of the following:
an EU Digital Covid Certificate; or
a valid vaccination or recovery certificate issued by a third country, under reciprocal conditions including Albania, Andorra, Switzerland, Faroe Islands, Israel, Iceland, Liechtenstein, Morocco, Monaco, North Macedonia, Norway, Panama, San Marino, Turkey, United Kingdom, Ukraine, The Vatican; or
a valid negative PCR test from within the last 72 hours; or
a valid negative antigen test from within the last 24 hours.