12th Global Health Insurance Conference
Health insurance is one of the world's fastest-growing industries and plays a critical role in the life of people. Technology innovation, high customer expectations, constant market regulations demand fast reaction to survive in this dynamic competitive business world. As competition in the health insurance markets is intensifying, cost savings and customer retention has become critical, forcing insurers to look for ways to drive sales and customer convenience while keeping costs low and maintaining profitability. These factors are leading to constant development of service delivery models and creation of innovative accessible products.
During our two day event 12th Global Health Insurance Conference, will gather together, VP's, CEO's, Managing Directors, Heads of Operations, Claims Management and Insurance Fraud, as well as solution providers, to share the cutting edge practice strategies on pricing and cost containment, cover innovative trends in connected health, Artificial Intelligence, Cyber security, Robotics and speak on how to prepare for technology and disruption wave hitting the health insurance industry today.
Creating an optimal health coverage
Private medical insurance service for corporate clients
Linking insurance plans to wellness programs: claims reduction by encouraging healthy lifestyle
Medical assistance practice: value-based healthcare management
Wearable Tech in healthcare: smart medical devices
Health insurance providers: driving excellence through innovative telehealth services
PANEL DISCUSSION: Tools and strategies for changing the health insurance business model: Case Study
Ethical core of the relationship between health insurance providers and clients
Ways to improve patient health outcomes while reducing the cost of care
Digital transformation in the health insurance sector: Strategies and operations
Insurance beyond digital: the rise of ecosystems and platforms
PANEL DISCUSSION: What is the digital future of health insurance? Current challenges and opportunities
Challenges in health insurance management and distribution
Risk management and elimination in medical insurance
Blockchain in health insurance: use cases and implementations
Brexit, GDPR and data protection
Head of Generali Global Health
Generali Global Health, UK
Global Chief Operations Officer of Health
Max Bupa Health Insurance, India
European Medical Director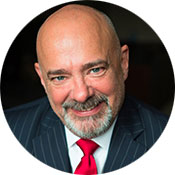 Head Medical Operations & AnalyticsVP Marketing & Business Development
Global Excel Management, Canada
MediGuide Group of Companies, USA
Head of Distribution NN & Chairman of the Executive Committee & Supervisory board Insurope SCRL Brussels
Senior Manager Strategy and Innovation
Achmea Health Insurance, The Netherlands
Senior Director – Country Head of Digital
Doctor Care Anywhere, United Kingdom
Head of Business Operations
Edelweiss Tokio Life Insurance, India
Chief Sales Officer of International Health
Allianz Partners, Ireland
Proposition Owner, Doctor at Hand
Health Insurance Companies
CEOs, MDs, CFOs, CMOs, COOs, Directors & Managers of:
-Health Insurance,
-Health & Accidents,
-Health & Lifecare,
-Chief Analytical Officers
-Business & Product Development
-Strategy & Business Development
-Chief Commercial Officers
-Employee Benefits
-Data Science & IT (Health insurance related)
-Health Insurance Pricing
-Health Insurance Distribution
-Medical Claims & Underwriting
-Medical
-Medical Channels
-Chief Innovation Officers
-Chief Transformation Officers
-Insurance & Operations (for Hospitals)
-Assistance Companies – Healthcare Providers and Third Party Administrators
-Managed Care Service Providers
-IT Software Solutions Providers
-Associations
-Hospitals
-Claims Specialists
-Technology Experts & Solutions Providers
-Start-ups
-Innovation labs (usually under big insurance and re-insurance companies)
WHAT ATTENDEES SAY ABOUT OUR FINTECH EVENTS
"Very interesting event. Since I represent the insurance company providing products for local market, the conference gave me the wider look on global problems."
― Marita Huhka – Chief Underwriter, ERGO Life Insurance, Latvia
"A fantastic program. It will improve healthcare delivery in my organization and create better relationship between customers and HMO"
― Manager Finance and Accounts, Nigerian National Petroleum Corporation, Nigeria
"The venue and speakers were great! Very interesting conference, it will be my pleasure to participate at the next conference!"
― Manager, IASO General, Greece
"Exceeded my expectations on speaker content and networking ability"
― Vice President of Global Initiatives, Olympus Managed Health Care, Inc., USA-Canada
"Theme, speakers and direction selected pretty well and well chaired. We were able to get a compact and through overview of the evolution in technology that could impact healthcare insurance"
― Chief Health Officer, Allianz, Turkey
"Well organized, very good speakers. Interesting and useful information in presentations"
― Head of supplementary health insurance department, Union, poistovna a.s., Slovakia
"Very good conference in terms of content of the presentations, as well as balance of time between sessions and opportunity to do networking. Leaving with a lot of ideas to fulfill in our business."
― Business Development Manager, AP Companies, Russia-Spain