11TH ANNUAL INSURANCE CLAIMS MANAGEMENT SUMMIT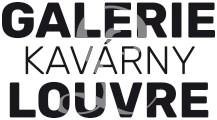 Over the time of a global pandemic insurance industry went through a number of changes that affected both insurance companies and their clients. Facing this new reality, industry players had to rapidly adapt, optimize and improve their claims management processes to operate successfully.
The years of 2020 and 2021 also brought cutting-edge innovations to the scene and made claims professionals think what the future holds for the sphere.
At the 11th edition of the Insurance Claims Management Summit speakers and delegates will speak about AI in claims handling, successful practices of claims management digitalization, improvement of customer experience and customers' priorities, telematics in claims, claims ecosystem and partnerships. They will also touch upon mobile claims, climate events, claims transformation, customer-centricity and other trends shaping the future of insurance claims management.
Join these important discussions in Prague, Czech Republic, on 24-25 March 2022!
Claims in the post Covid-19 recovering economy
Data science & insurance claims management
Becoming proactive with the help of predictive analytics and AI
Implementation of integrated claims systems: mastering claims data management
Successful practices of claims management digitalization
Improving customers' claims experience
Customer service innovations
D&O claims: major trends and tendencies
Modern technologies and new development ways in motor claim fraud management
Covid-19 impact on the auto insurance and motor claims
Telematics as a game-changer in handling claims
Climate events: the highest risk
Claims ecosystem: why partnerships matter
Fraudulent claims and ways to fight them
'Mobile' claims: mobile apps in insurance claims management
Registered Companies Include
and secure your place in time
11TH ANNUAL INSURANCE CLAIMS MANAGEMENT SUMMIT
24-25 March 2022
Prague, Czech Republic
To access the Event venue, attendees will need photo identification and one of the following:
an EU Digital Covid Certificate; or
a valid vaccination or recovery certificate issued by a third country, under reciprocal conditions including Albania, Andorra, Switzerland, Faroe Islands, Israel, Iceland, Liechtenstein, Morocco, Monaco, North Macedonia, Norway, Panama, San Marino, Turkey, United Kingdom, Ukraine, The Vatican; or
a valid negative PCR test from within the last 72 hours; or
a valid negative antigen test from within the last 24 hours.